Mere-Illusion is photography studio setup by Nor Azman. I am a Singapore-based visual effects artist plying my trade in the Hollywood visual effects industry for over 5 years and growing (LinkedIn Profile).
I do freelance photography services too. Feel free to chat and email me if you need someone to photograph your wedding (on-the-day, pre-wed, post-wed, engagement etc), live-event, kid's birthday and other activities:
nrzman@gmail.com
---
Alternatively, you can fill up the form below:
---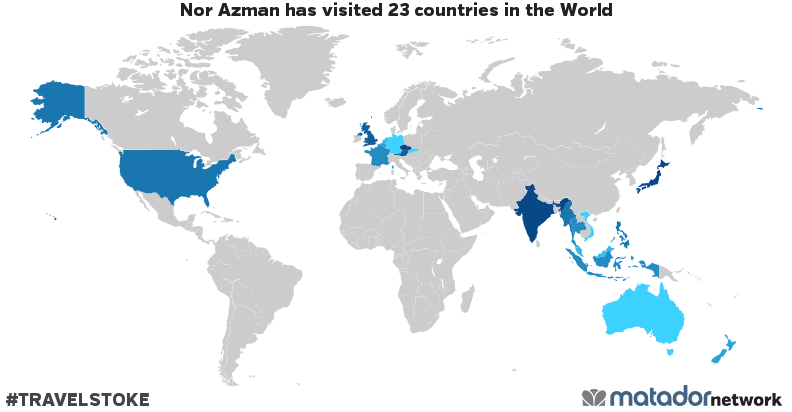 Nor Azman has been to: Australia, Austria, Belgium, Czech Republic, France, Germany, Hong Kong, India, Indonesia, Japan, Macao, Malaysia, Myanmar, Netherlands, New Zealand, Philippines, Singapore, Slovakia, Taiwan, Thailand, United Kingdom, United States, Vietnam.
Get your own travel map from Matador Network.